Three ways to respond to stakeholder and regulatory demands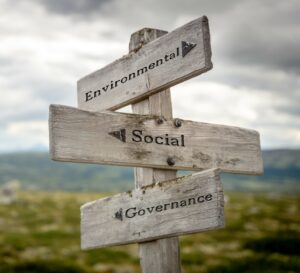 You've heard the letters ESG – you know they stand for Environmental, Social and Governance and that ESG is increasingly important to investors, stakeholders, employees, and regulators. You've also heard there are ESG reporting requirements looming. You may be preparing budgets to improve your position in these areas but – what comes first?
Establish your Baseline: Know your business, your risks & your opportunities.
At its core, ESG is a set of disclosures from which investors can better understand an organization's risks and opportunities in areas such as climate change, social equity, and corporate accountability. Whether you're seeking to define or improve your position with investors and stakeholders, start with an accurate baseline.
The nature of your business, your industry, and your ability to impact ESG topics will focus your efforts into understanding how your ESG roadmap should look in both the short and long-term. With an international ESG reporting standard under development and the SEC signaling mandatory ESG reporting requirements, learn how to utilize the standards and frameworks that will align with these initiatives and put your organization ahead of the game.
2. Make a Plan: Set a direction & goals backed by resources.
Stating you'll be net zero by 2050 is one thing – but you must have a detailed plan to get there. Your organization can use benchmarking efforts to your business approach and prioritize strategies with the greatest impact. How much is your organization willing to spend to reduce its carbon footprint, and which strategies offer the largest return on investment?
Your work can be effectively guided by global climate initiatives such as The Paris Agreement that seeks to limit global warming to no more than 1.5 degrees C by mid-century, and the United Nations Sustainable Development Goals (UNSDG), which are designed to create a more equitable and habitable world within just a few decades.
3. Build a Partnership: An experienced guide can help you efficiently achieve your goals.
If your organization is new to ESG planning and reporting, an experienced consultant can bring knowledge and resources to get you quickly up to speed. For companies well-positioned on ESG and sustainability topics already, a partner can assist with plan implementation or even third-party validation and verification of the work completed by your internal teams.
As environmental + sustainability consultants, ECT meets clients and companies where they are on this effort.