SARA Tier II Reports are due March 1st – are you compliant?
Under the Emergency Planning and Community Right-to-Know Act (EPCRA) organizations must annually report the storage, use, and release of hazardous substances to federal, state, and local governments. The Superfund Amendments and Reauthorization Act (SARA) Tier II Report must be filed by March 1, 2023.
Did you know that the chemicals or materials found in just one industrial barrel, or one forklift battery can trigger Tier II reporting requirements? It is critical that you inventory all your chemicals and materials to ensure you are in compliance with this critical regulation.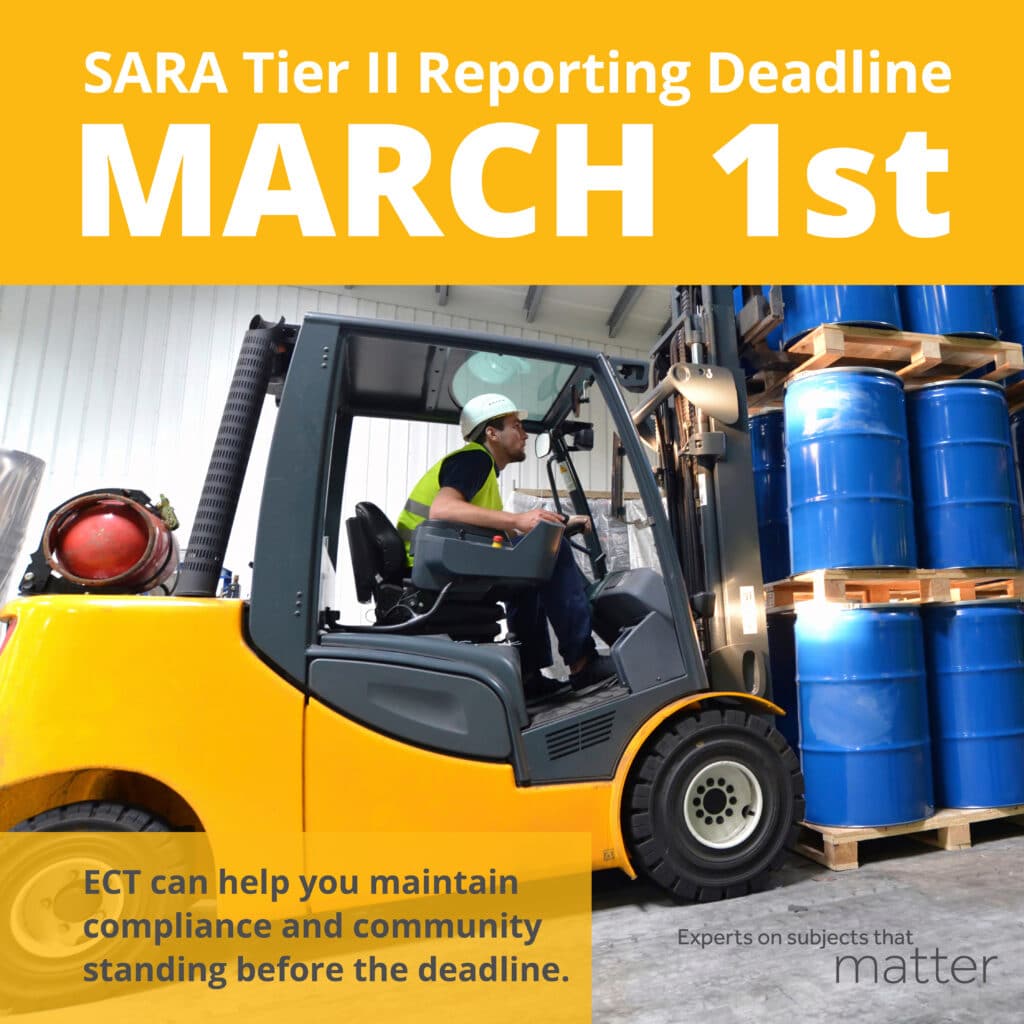 ECT's Compliance & Sustainability team provides full-service Tier II Reporting and related compliance activities, supporting more than 300 reporting programs each year. There is still time to comply – contact Eric Schwiderson to get started before the March 1 deadline!
More on SARA Tier II Reporting
Tier II reporting gives state and local officials and the public specific information on potential hazards by publishing the location(s) and the amount(s) of hazardous chemicals present at a facility during the previous calendar year. The following provides some examples of requirements around Tier II reporting:
Reporting thresholds:
Chemicals requiring an SDS = 10,000 pounds

Gasoline/Diesel Fuel
Oils and Lubricants
Glycols
Compressed gasses such as propane
Water and wastewater treatment chemicals
Extremely hazardous substances (EHS) = 500 pounds