Through performance evaluation of our built projects, our team seeks to understand the quality of design and restoration and to improve our use of technology. Post-occupancy evaluations measure the effectiveness of the landscape solutions and its connection to the health of related ecosystems, people, and economies. The quantified results enhance our ability to realize environmental, social, and economic sustainability for our clients.
The LAF Case Study Investigation program is an innovative collaboration between landscape architects and academic researchers. To date the program has evaluated the performance of more than 150 built landscape architecture projects throughout the world. Each year LAF publishes additional case studies on the Landscape Performance Series website.
ECT is pleased to have contributed to the following 8 projects, demonstrating the quantifiable environmental, economic, and social benefits.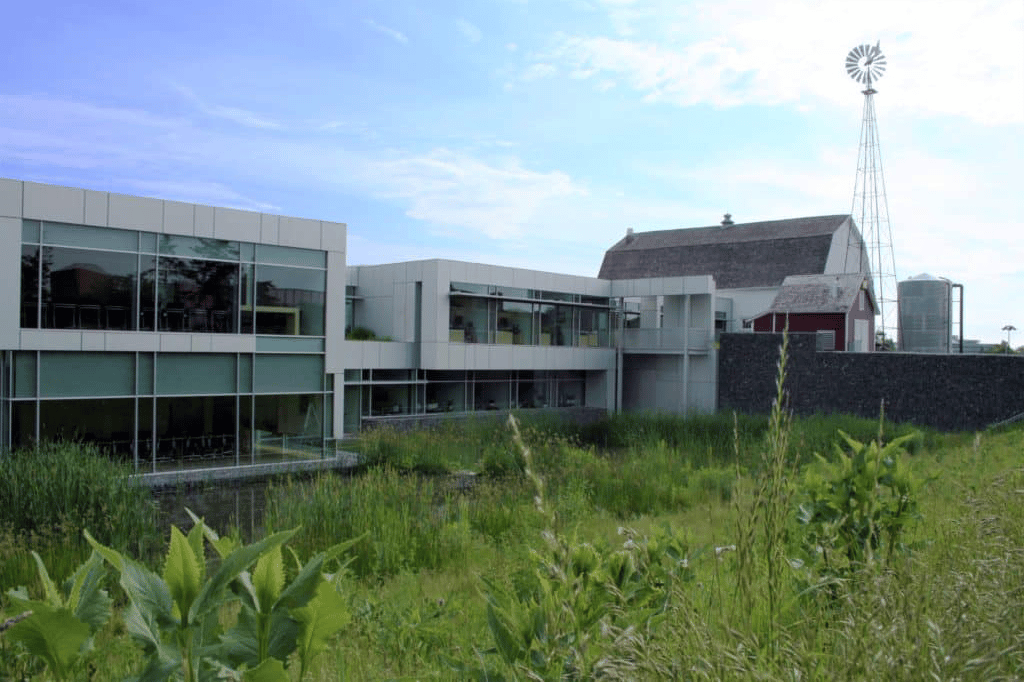 Kresge Foundation Headquarters
Recharges groundwater by infiltrating 64 % of average annual rainfall.
87 % of Kresge employees reported increased satisfaction & restorative benefits.
Avoided 73.6 tons of carbon emissions by recycling approximately 318 tons of locally-sourced crushed concrete in gabion walls.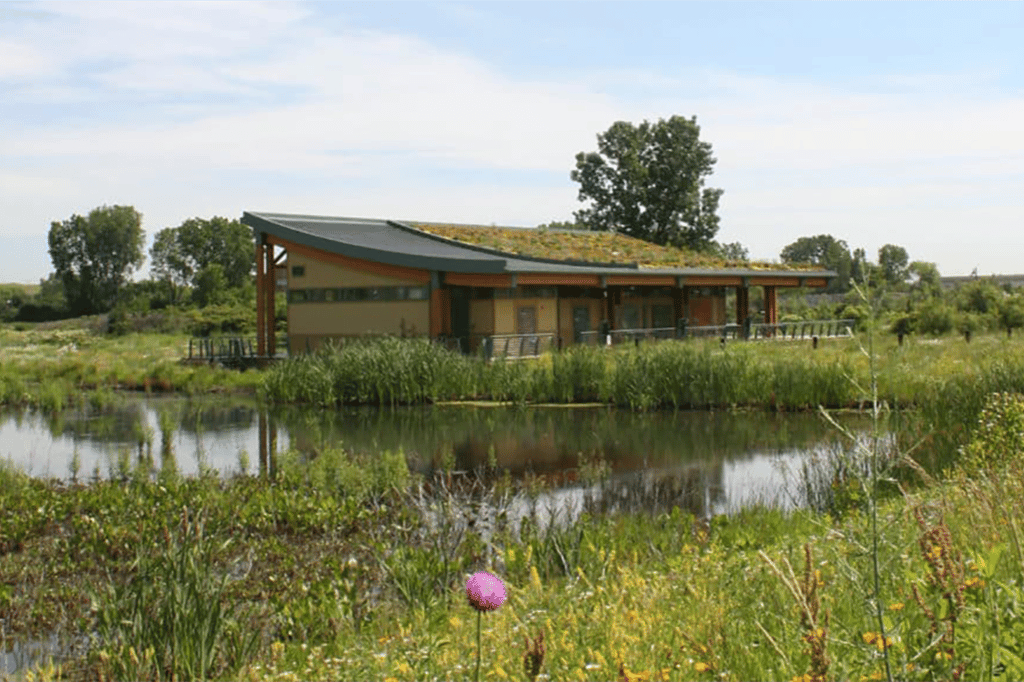 Tyner Interpretive Center
Retains 100 % of on-site stormwater runoff for more than a 100-year, 24-hour storm.
Welcomes an average of 5,660 visitors annually.
Generates 16,649 kWh of solar power annually, or 53.7 percent of the building's energy use, saving $975 in energy costs annually.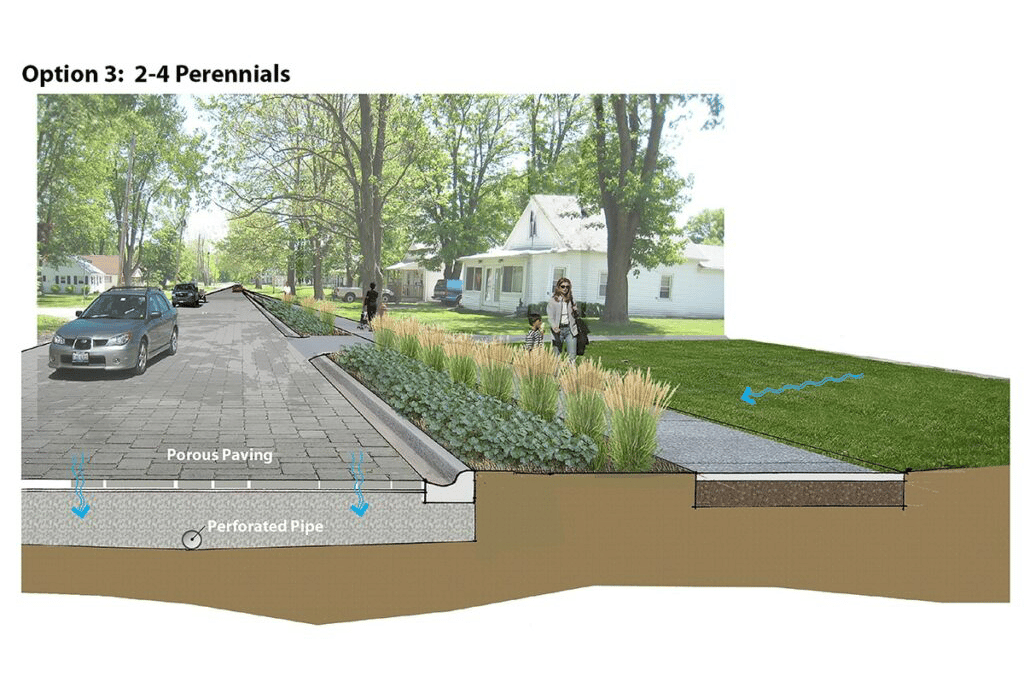 Charles City Permeable Streetscape
Reduced the runoff volume by more than 60 % up to the 10-year storm event, and more than 30 % for the 100-year storm event.
Saved $57,000 by preserving 192 street trees instead of removing them & installing new trees.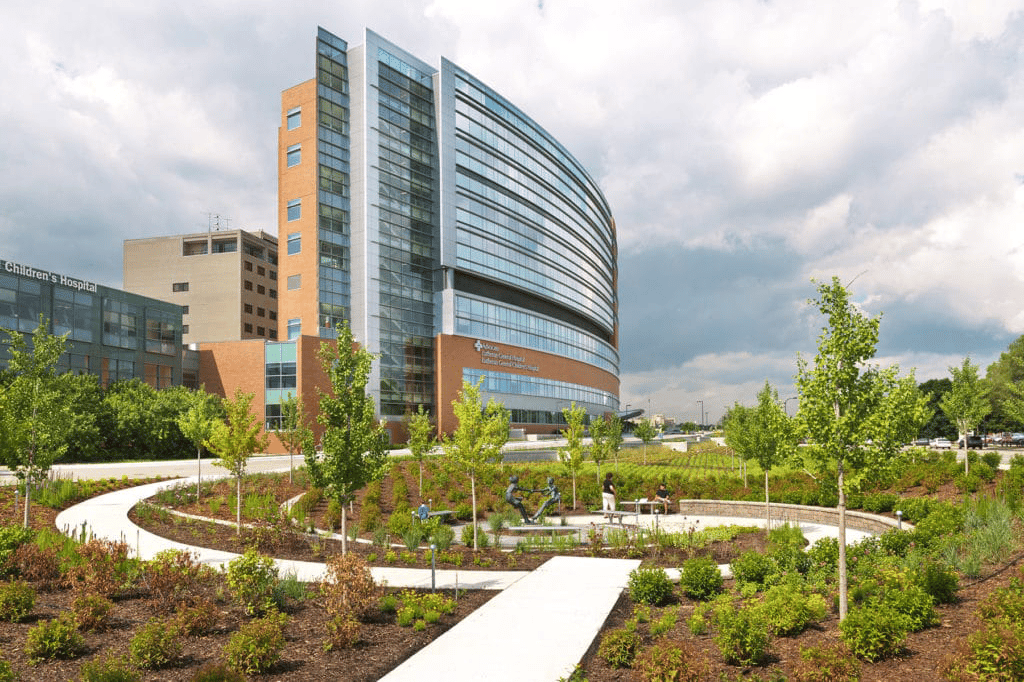 Advocate Lutheran General Bed Tower
Prevents or slows approximately 90 % of site's annual stormwater runoff from entering the municipal storm sewer system.
100 % of patients reported the upgrades provide pleasant views.
62 % of staff reported increased positive feelings about the daily work experience.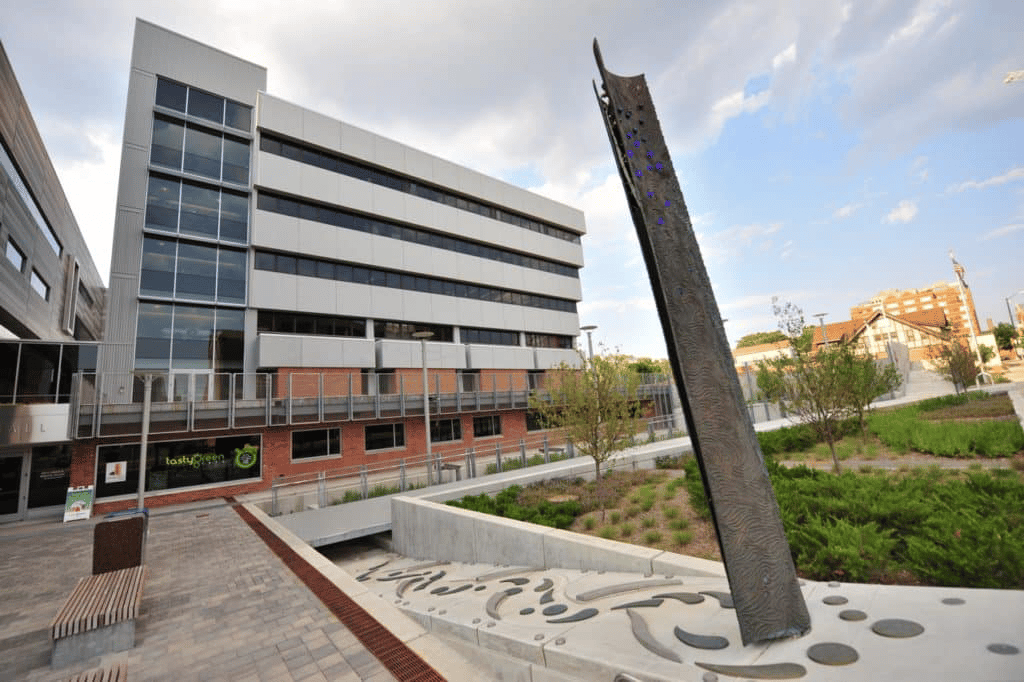 Ann Arbor Municipal Center
Reduces the post-redevelopment site runoff by 87.5 % or 59,300 gallons for a 1-year, 24-hour design storm.
Provides new outdoor amenities for the 400 city employees.
77 % of city employees reported that they visit the outdoor features regularly.
Saves an estimated $1,000 in annual heating & cooling costs due to green roof insulation factors.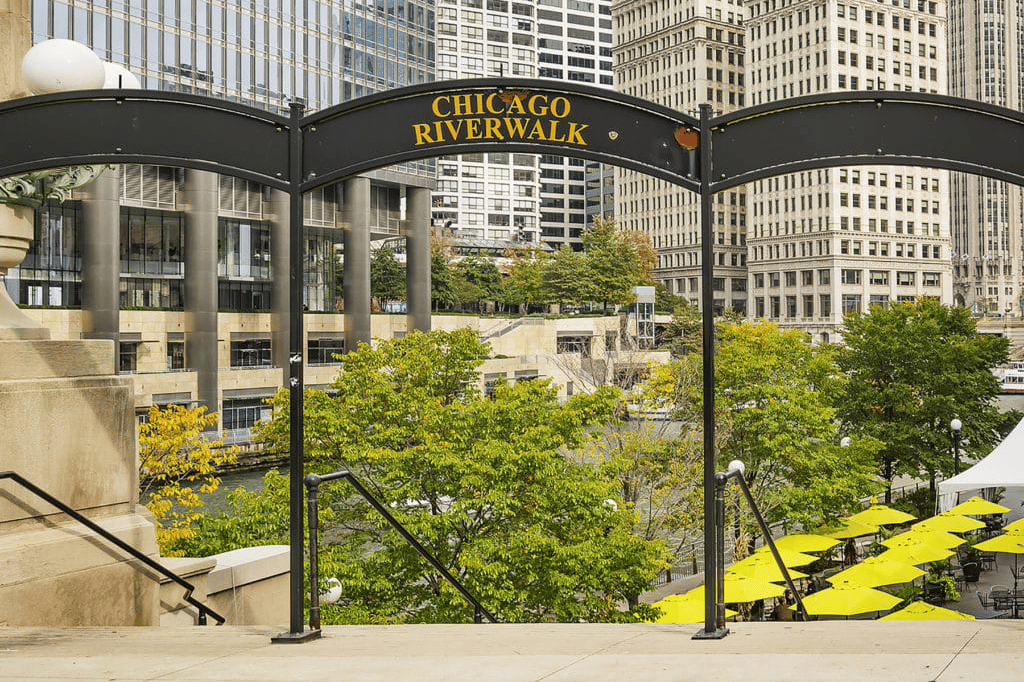 Chicago Riverwalk, Phases 2 and 3
Increases ecological quality as demonstrated by an increase in Floristic Quality Index (FQI) from 0 to 38.2.

Scenic value index scores of views from the bridges increasing by 22 to 74 points.

Doubled the number of Riverwalk vendors & increased profits by 164 % from 2014 to 2018, with almost $50 million in total revenue in 2018.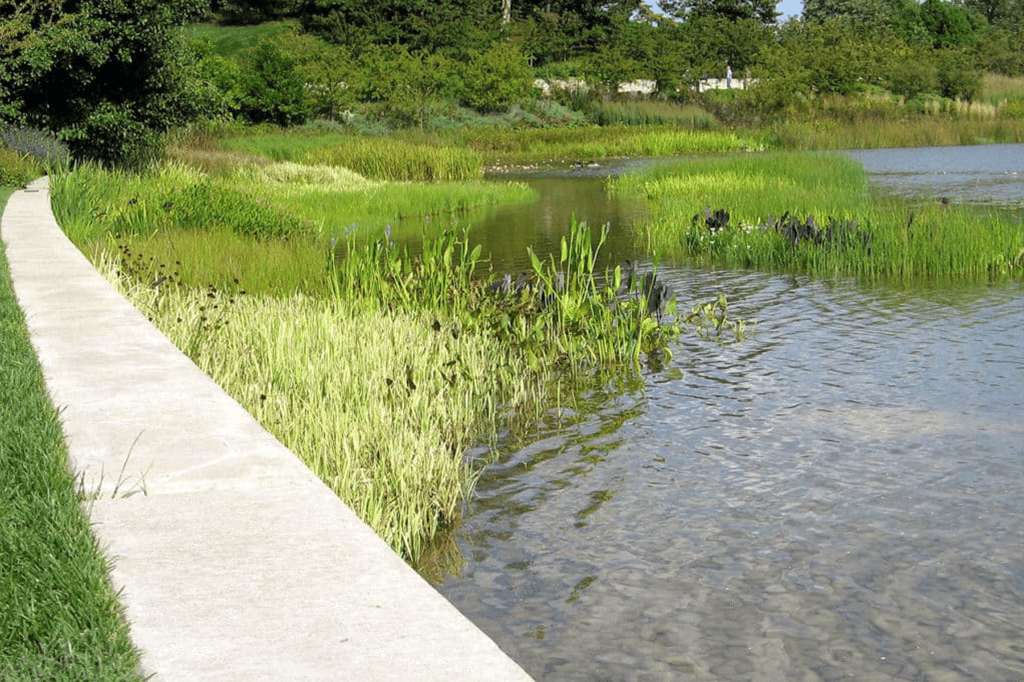 Chicago Botanic Garden Lake Shoreline 
Provides 6.05 acres of new & improved habitat for at least 217 observed species of waterfowl & shoreline birds, fish, turtles, mussels, frogs & aquatic insects.
Increased species richness of the shoreline plant collections from 23 to 244 species.
Approximately 100 % of these species are native perennials.
ASLA Headquarters Green Roof
Prevented 27,500 gallons of stormwater — 77 % of all precipitation hitting the roof — from flowing into Washington, D.C.'s overburdened sewer system.
Received approximately 5,000 visitors.
Maintains a roof surface temperature as much as 43.5 degrees cooler than conventional black roofs on the hottest summer days.