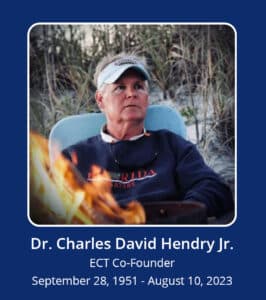 ECT Co-Founder, Dr. Charles Hendry Jr. of Tierra Verde, Florida, passed away peacefully on August 10, 2023, surrounded by family after a private battle with cancer.
To say Dr. Hendry was an accomplished individual and lived life to the fullest is truly an understatement. Dr. Hendry was born in Fort Myers, Florida, as a fifth generation Floridian and descendant of south Florida's pioneering Hendry family. As a young man, he excelled academically and attended the University of Florida in Gainesville where he earned a BS in Chemistry '74, an MS in Environmental Engineering '77, and a PhD in Environmental Engineering '83. Dr. Henry found his calling in the field of engineering.
Dr. Hendry's professional career was equally as impressive as his academics. Shortly after receiving his doctorate, he co-founded Environmental Consulting and Technology (ECT) along with Jack Doolittle, Larry Danek, and Kathy Pierce. Dr. Hendry supervised the expansion of ECT from its initial inception in Gainesville to multiple locations nationwide. After opening ECT's Tampa office, Dr. Hendry soon became one of the Tampa Bay area's top environmental engineers.
His notable projects include the Tropicana Field Brownfield and Amalie Arena Brownfield. Long-term friend and ECT colleague Dot Miner shared, "He knew what a brownfield was before anyone else did." Dr. Hendry also worked with Gainesville Gas Company CSX Railway, and the United States Army Corps of Engineers and many more.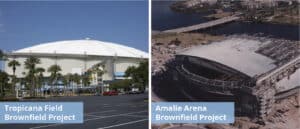 If Dr. Hendry wasn't in the office, you could find him fishing along the west coast of Florida or cheering on his beloved Florida Gators on Little Gasparilla Island with family and friends. Whether he was chasing snook in the mangroves of Pine Island or trolling for billfish in the Gulf Stream off Cuba, he absolutely loved being on the water with his rod and reel in hand. In addition to fishing, Dr. Hendry was a Florida history scholar and voracious reader who could lecture for hours on a wide range of historical Florida topics.
Dr. Hendry is survived by his only child and son, Jared Hendry of Tampa, and his sister, Cyndi Hendry of Fort Myers. He is further survived by multiple nephews, nieces, and cousins throughout Florida and nationwide.