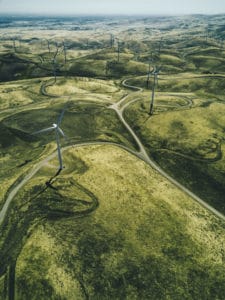 Earth Day is important. We acknowledge it annually because it launched a moment that birthed the U.S. EPA, the Clean Air and Water Acts, and the modern-day environmental and sustainability movement. Most years, the message is strong, we celebrate progress, but the actions often lag.
2021 is proving to be the exception:
All of these astounding climate-related developments outlined above have occurred in the first quarter of 2021 and would have been unthinkable just a few years ago, so there is hope for saving our planet for our children and grandchildren.  If we're successful in achieving our goals to slow down Global Warming and Climate Change, we can look back to April 22, 1970, as the day it all got started.
ECT's team of experts are here to help business in all industries realize positive change in their business practices, carbon footprint, climate change readiness, and advocacy. Contact Sanjiv Sinha to further the discussion.