"We've found success during challenging times and want to share with those in need."
Bobbi Westerby, President & CEO
ECT is donating $20,000 this holiday season to local non-profits doing outstanding and essential work in our communities.
President & CEO Bobbi Westerby empowered 10 employees to each select a non-profit making a difference during these times. The employees represent two internal teams that have kept us safe and stable despite the twists and turns of 2020: ECT's COVID-19 Primary Response Team and the quaranTEAM.
The Primary Response Team continues to manage ECT's response to COVID-19 maintaining business continuity for clients, partners and coworkers while managing health & safety, employee resources and business risk related to the ongoing pandemic.
The quaranTEAM supports employees by providing a virtual community for employees to take care of themselves and each other during the pandemic. They do it by focusing on the positives, practicing empathy, and encouraging all of us to remember what really matters.
Take a moment to learn why we selected these causes. Happy Holidays from your friends at ECT!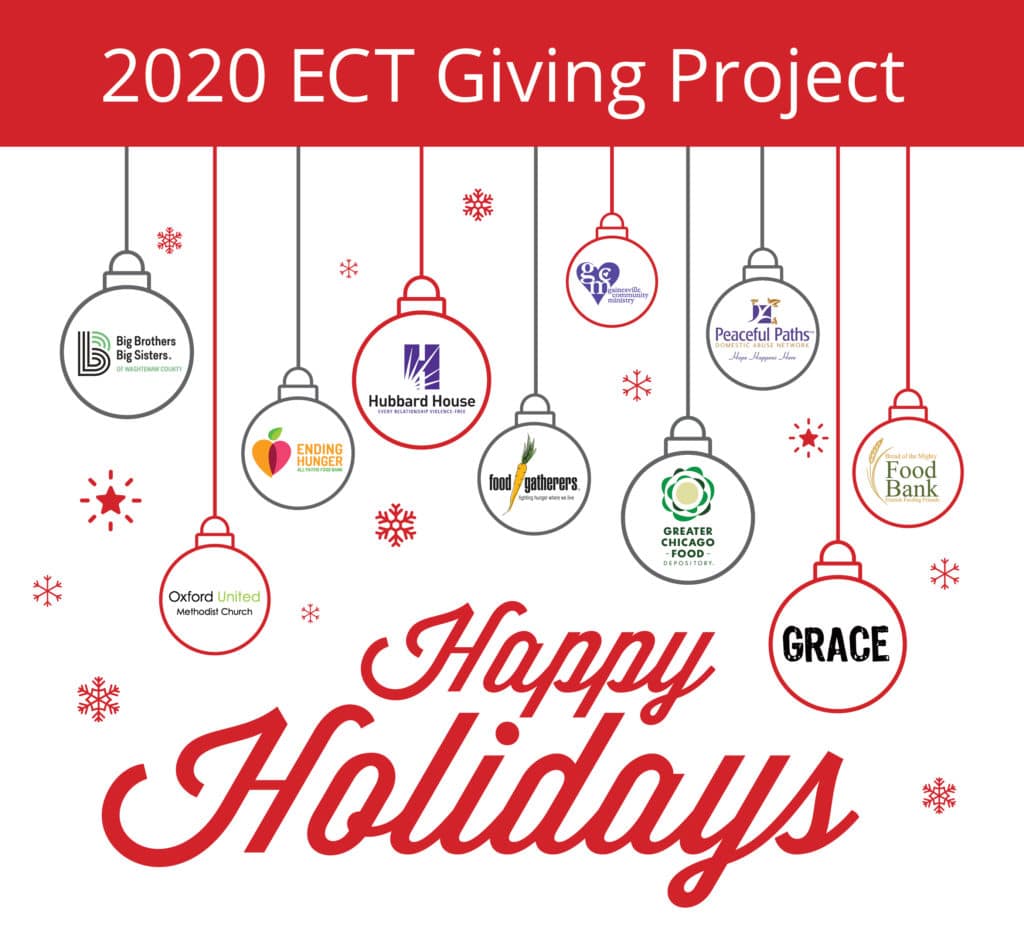 quaranTEAM
Alice Bailey
Scott Denahan
Mark Gerath
Jen Mathia
Sheldon Nozik
Brooke Poppe
Primary Response Team
Scott Denahan
Marcia Harrison
Zachary Lausman
Debbie Mansell
Tennille Newsome
Sheldon Nozik
Katherine Purcell
Thomas Pritcher
Sanjiv Sinha
Bobbi Westerby
Keleigh Williams